H&P Logis Inc., is sincerely appreciate to your support and encouragement.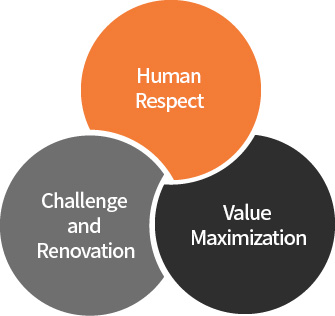 As a Global Logistics Service Provider, H&P Logis Inc., is dedicated to its management philosophy : Human Respect, Challenge and Renovation, and Maximize Value into its service to give utmost logistics service to its customer. With innovative, creative logistics service, we could become a best partner of our customers' value creation in logistics field so that we are the part of world changing with our motto of human-oriented corporate culture.
With professional in precision machinery logistics service and implementation strategies, we are struggle to give the best one-stop logistics as a project forwarder in semi-conductor, LCD, OLED, medical health-care facilities carry in/out, mantle/dismantle, transportation, packaging, warehousing, air freight forwarding and sea freight forwarding field and so forth.

H&P Logis Inc. is trying its utmost effort to become a reliable partner as a logistics service provider with differentiated safe logistics service to it's customer so that they always rely on our service than the others'. To accomplish this mission efficiently, we acquired Occupational Safety and Health Agency's certificate (KOSHA 18001, OHSAS 18001) to obtain safety ensured working procedures, Quality Management System certificate (ISO 9001) to set our documentation procedures as an international level of system.
All members of H&P Logis Inc. are ready to create the best value in customers' business through our logistics service in transporting customers' precious asset.
CEO of H&P Logis Inc. Peter Her